The suit, a sartorial staple that has graced the wardrobes of men and women for centuries, remains a symbol of timeless elegance and sophistication. From formal events to everyday business wear, suits have become versatile for all seasons and occasions. In this article, we will delve into the world of suits, exploring the various styles, colors, and fabrics that can keep you suited up in style throughout the year.
Classic Suit Styles
Regarding suits, a few classic styles have stood the test of time. Understanding these styles is crucial for building a well-rounded suit collection.
The Single-Breasted Suit
The single-breasted suit is a versatile choice that can be worn on various occasions. It features a single row of buttons, typically two or three, and a notch or peak lapel. This style works well for both formal and business settings.
The Double-Breasted Suit
Double-breasted suits feature a front with two overlapping layers of fabric and typically four to six buttons. This style exudes formality and is an excellent choice for special events like weddings and black-tie affairs.
The Slim-Fit Suit
Slim-fit suits are tailored to provide a sleek, modern look. They have a narrower cut through the shoulders, chest, and waist, resulting in a contemporary and fashionable appearance. These suits are ideal for young professionals who prefer a trim silhouette.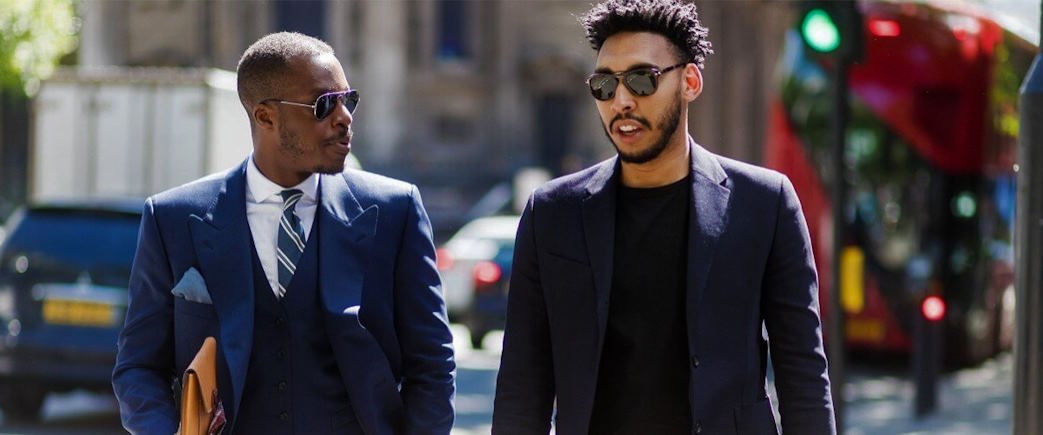 The Three-Piece Suit
A three-piece suit includes a vest in addition to the jacket and trousers. It's a classic choice that adds depth to your outfit. Three-piece suits are perfect for winter, providing extra warmth and a dapper appearance.
Versatile Suit Colors
The color of your suit can greatly influence the message you convey and the versatility of your outfit. Here are some versatile suit colors to consider:
Navy
A navy suit is a must-have in any wardrobe. It's a classic choice that works year-round and suits various occasions, from business meetings to weddings. Pair it with a crisp white shirt for a timeless look.
Charcoal Gray
Charcoal gray suits are versatile and sophisticated. They are suitable for formal and semi-formal settings and can be dressed up or down with different shirt and tie combinations.
Black
Black suits are the epitome of formal attire. They are ideal for black-tie events, funerals, and high-profile business meetings. However, they can be less versatile for everyday wear than other colors.
Light Gray
Light gray suits are perfect for spring and summer. They exude a fresh, airy vibe and are a great choice for outdoor weddings and garden parties.
Brown
Brown suits in lighter or darker shades offer a unique and stylish alternative to traditional colors. They are particularly popular in the fall and can be dressed up or down for various occasions.